HIDDEN
Education
Current national research shows that children in foster care are at high-risk of dropping out of school are unlikely to attend or graduate from college without educational support. San Luis Obispo County is dedicated to serving the educational needs of our youth and below are some of the programs and supports we have available to our youth in care.
Youth between the ages of 14 and 24 have direct access to a college transition specialist through the Independent Living Program (ILP). This specialist supports youth with educational planning throughout high school and into and through the completion of a post-secondary degree or certificate program.

Eligible youth who wish to pursue college or vocational training may receive assistance completing their Free Application for Federal Student Aid (FAFSA).

Eligible youth who are or were in foster care and demonstrate financial need may apply for the Chafee grant, which awards up to $5,000 per year.

The Transitional Age Youth Financial Assistance Program (TAY-FAP) works with youth to identify and fill resource gaps that might impact the youth's success in college or vocational training. 

California Pathways to College

is committed to assisting former foster youth in reaching their educational goals.
Housing
Young people who age out of foster care rather than secure permanent placement may face unique obstacles as they prepare to leave care and begin their adult lives. Housing stability is particularly crucial for a young person's success, so it is important that young people receive thoughtful transition planning and support. These resources provide strategies to help youth transitioning out of care locate and maintain safe and affordable housing.
Transitional Housing Program (THP)

– The goal of THPP is to help participants emancipate successfully by providing a safe environment for youth, while learning skills that can make them self-sufficient. Participants may live alone, with departmental approval, or with roommates in apartments or single-family dwellings with an employee or an employee living on site. Support and supervision is provided by THPP agency staff, county social workers and ILP coordinators. Supportive services include: educational guidance, employment counseling, and assistance reaching emancipation goals outlined in a participant's Transitional Independent Living Plan, the emancipation readiness portion of a youths' case plan. The youth must also be participating in the Independent Living Program. For more information about THP, contact your social worker.

Supervised Independent Living Placement (SILP)

– Youth who agree to remain in extended foster care between the ages of 18 and 21, may be approved to live in a SILP. Examples of approved SILP options include, but are not limited to: college dorms, staying with relatives, sharing an apartment with friends or renting a room. There are eligibility and participation requirements for this type of placement. If you are interested in learning more, contact your social worker.

Foster Youth to Independence (FYI) Initiative

– This initiative can provide housing support in the form of a voucher to young people aging out of foster care (or who have had foster care involvement) and are at risk of homelessness. The county has a limited number of these vouchers but, if you are interested in learning more, contact your social worker.

Family Unification Program (FUP)

– This program provides housing choice vouchers to eligible youth who are between 18 and 24 years old, and who have left foster care or will leave foster care within 90 days. The county has a limited number of these vouchers, but if you are interested in learning more, contact your social worker.
Employment
The department is committed to providing resources to address ways to help transitioning youth receive appropriate job training, learn job application and interviewing skills, and maintain a rewarding career.
America's Job Center of CA

in San Luis Obispo helps adults and displaced workers with an array of services including but not limited to finding a job, practicing interview techniques, career planning, or upskilling through training. They have tools and staff to help you find your next career. The Job Center can be reached at (805) 439-2557 or by visiting 3450 Broad Street, Suite 103B, San Luis Obispo, CA 93401 in the Acacia Creek Business Park.

(Add link to AJCC Flyer)

The

WIOA Youth program

is a no-cost employment and training program available to Youth participants between the ages of 16-24. Opportunities include Job Readiness training and upskilling including certifications, HSD/GED, or Paid Work Experience. The WIOA Youth program allows participants to earn incentives along the way. Call (805) 703-3390 for an appointment.

(Add link to Your Road to Success Flyer)
The Workforce Development Board (WDB) is part of the public workforce system that supports economic expansion and development of talent in the local workforce.  The WDB utilizes local labor market information to develop strategies to focus resources on high growth industries in the area.  The WDB contracts with services providers for employment and training activities for youth, adults and dislocated workers.  Services under the WDB also include Rapid Response and Layoff Aversion programs to assist employers and their employees during downsizing or business closures. Follow us on Facebook.
Independent Living Program
This program provides foster youth with services and activities that incorporate their unique needs and culture to help them become self-sufficient following their emancipation from the foster care system. For more information, or to enroll in this program, contact your social worker. Independent Living Program ILP Brochure
Transitional Age Youth Financial Assistance Program (TAY-FAP)
The Transitional Age Youth Financial Assistance Program (TAY-FAP) provides financial support to ILP eligible TAY with needs related to enrolling or maintaining enrollment in school or employment that enhances their ability to achieve independence and self-sufficiency.
Reproductive Health Care
CAPSLO Health Services – comprehensive reproductive health care for men, women and teens (805) 544-2478 www.thecenter@capslo.org
SLO Public Health Department – provides low cost health services including immunizations, nutrition services, counseling and more! (805) 781-5500
Planned Parenthood of SLO – provides low or no cost reproductive health services. (888) 898-3806
SLO ALPHA – Pregnancy and parenting support, postpartum depression and support (805) 541-3367
Tree Life Pregnancy Support Center – Comprehensive pregnancy services (805) 543-6000
California Youth Connection
California Youth Connection (CYC) is a youth-led organization that develops leaders who empower each other and their communities to transform the Foster Care System through legislative, policy, and practice change. Foster youth will be equal partners in contributing to all policies and decisions made in their lives. All youth in foster care will have their needs met and the support to grow into healthy and vibrant adults. Get involved! Make a difference!
Foster Youth Bill of Rights
Foster Youth Bill of Rights – Youth in foster care have a variety of supports and services available to them while in care, but in order to be successful and thrive, youth must also be aware of their rights. To support youth in making informed decisions about their lives, they must be educated about the choices they have.
California Foster Care Ombudsperson
Provides a voice to speak and act on behalf of youth in foster care and can provide information on the rights of youth in care. Call the Toll Free Help Line at (877) 846-1602 or email fosteryouthhelp@dss.ca.gov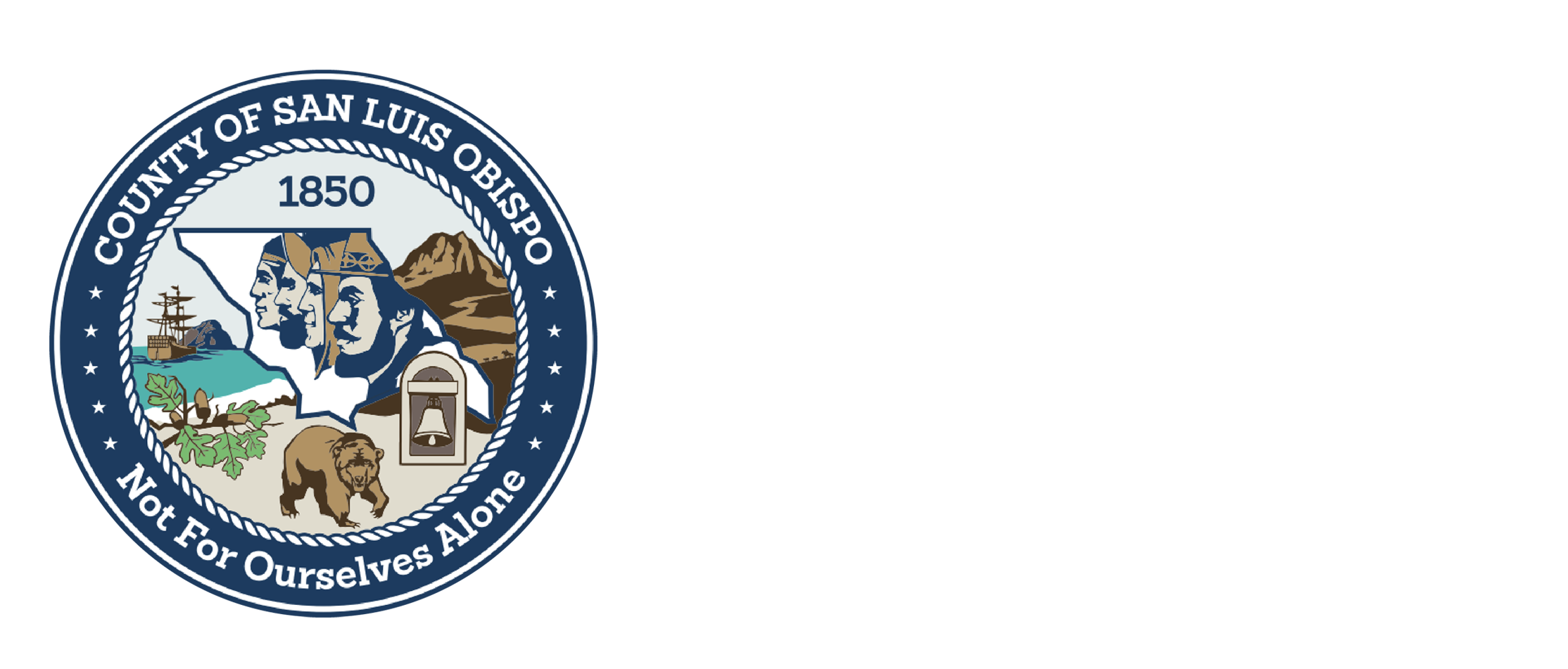 CONTACT
Department of Social Services
3433 S. Higuera Street, San Luis Obispo, CA 93401
SUBSCRIBE TO OUR NEWSLETTER
To make a report of suspected child abuse or neglect, call (805) 781-KIDS